BIM Measurements
Not only can you provide critical location data, but a complete set of conditional and dimensional information can be collected while you're on site. The laser can be used to measure existing features during the design phase and then to verify that construction has been properly executed. Store an image with your data and you've got a time-stamped record of the asset.
---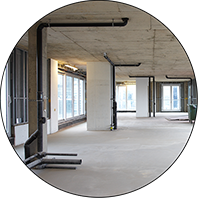 Make Precise Measurements
CM-level accuracy is key for BIM where there can be very little space between facilities. The TruPoint 300's phase laser module provides mm-level distance values to almost any surface
---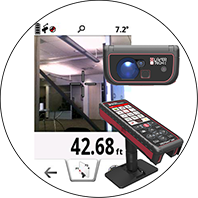 Pinpoint Aiming
Pin-point aiming with a visible laser gives you confidence in your positioning and dimensional measurements. The TruPoint 300's tight laser beam can easily reach into inaccessible areas to provide critical data points.
---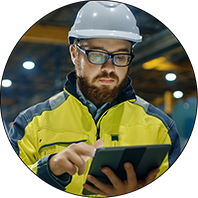 Easy to Use
Simple workflow for the engineering or construction technician with seamless data migration from a tablet to popular desktop software. There is no complicated setup or huge data files so you can get the needed measurements in a matter of seconds.
---
Recommended Laser / Data Collection
Makes 3D, cm-level measurements using a phase laser and built-in angle encoders; has a red-dot for aiming at short range and camera for aiming at long range.
Easy to use field data collection software designed for anyone who needs to quickly and accurately map, measure, or position anything – with or without GPS/GNSS.
LaserSoft CORe App
Available for both Android and iOS, this free app from LTI allows you to collect, save and transfer raw measurements from your TruPoint 300 laser.
With Hybrid Measurement Technology (HMT) – the world's first laser to provide accurate long-range outdoor measurements plus short-range high-accuracy indoor measurements. Ensures targeting in every situation with a bright HUD LED display. 
WorkSite App
Document Your World: Like a trusty clipboard that fits in your pocket, the WorkSite app stores all the most important measurement information for your project on your smart device. Collect Any Combination of Measured and Calculated Values from the TruPoint 200h.