ArcGIS® Field Maps
Esri® is the global market leader in GIS and was founded to help solve some of the world's most difficult problems by supporting their users' important work with a commitment to science, sustainability, community, education, research, and positive change. Esri supports organizations everywhere with the most powerful mapping and spatial analytics technology available that helps drive collaboration, innovation, and digital transformation in communities around the globe.
Esri® LaserGIS® Whitepaper: Seattle Zoo Builds Basemap Around Lions, Tigers, and Bears
---
ArcGIS®  Field Maps
Every day more fieldworkers are using mobile smart devices to capture and edit data. ArcGIS® Field Maps is a mobile data collection app that makes it easy to capture accurate asset data. Need to map assets in GNSS-impaired areas? Check out the Eos Arrow + TruPulse! Watch the video to see it in action.
---
ArcGIS® Survey 123
Replace unreliable paper-based data collection with a trustworthy digital solution and electronic data collection: ArcGIS® Survey 123. Laser Tech's TruPoint 300 laser can auto-input measurements directly into this form-centric solution that allows users to easily create, share, and analyze data.
---
ArcGIS® Marketplace: Laser Tech Rangefinders for Mapping Assets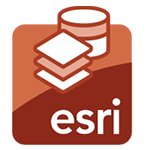 Release Ready Specialty
Partners in the Release Ready Specialty have industry expertise and solutions, services or content offerings for the ArcGIS system, and are ready to help you leverage the latest capabilities.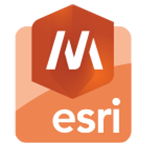 ArcGIS® Marketplace Provider
View Laser Tech's Marketplace Page.