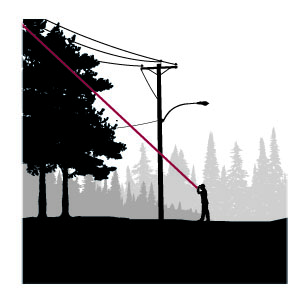 Upcoming Events
Please consider attending these webinars and local training events.
---
Achieve Centimeter Accuracy in Places Where GNSS Doesn't Work
Webinar Replay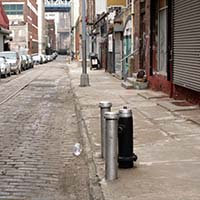 Mapping technology has changed drastically resulting in a massive paradigm shift within the GIS industry on how to collect field data. The "Bring Your Own Device" (BYOD) craze is exploding because companies like Esri® have successfully developed user-centric workflows that run on Android and iOS Devices. High-accuracy positioning tools are more advanced and affordable than ever before, but they still have limitations within GNSS-impaired environments. Explore how you can achieve centimeter accuracy even if your signal is obstructed by trees, buildings, or dangerous terrain using Esri's Collector for ArcGIS®, the most popular 3D survey-grade data collection software in the world.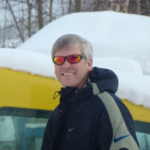 The webinar moderator, Eric Gakstatter, was the contributing editor for high-accuracy GNSS at GPS World magazine for 10 years. He has published over 150 technical articles and has spoken at dozens of conferences on the subject of high-accuracy GNSS mapping. He is a non-partisan advocate for the GNSS user community.
---
Workshops
Tuesday, July 9, 2019 – Maximize the Value of High Accuracy Data with GIS
2:30 pm – 3:30 pm; SDCC – Room 27A
Technology featured: Eos® Arrow® RTK GNSS receivers, Collector®, LTI TruPulse® 200X
Paper Session: RTK GNSS Accuracy in Places Where RTK GNSS Doesn't Work
2:30 pm – 3:30 pm; SDCC – Room 27A
Erik Gakstatter, DMG
---
Thursday, July 11, 2019 – Mapping and Planning Telecommunications Networks
8:30 am – 9:30 am; SDCC – Room 29B
Technology featured: Eos® Arrow® Gold RTK GPS/GNSS Receiver, Collector® for ArcGIS®, LTI TruPulse® Laser Rangefinder
Paper Session: Capture Hard-to-Reach Assest with Esri's Collector to Achieve Laser RTK Mapping
8:30 am – 9:30 am; SDCC – Room 29B
Mike George, GISP
---
Thursday, July 11, 2019 – Integrating Laser Measurement Solutions with ArcGIS Mobile Apps
10:00 am – 10:45 am; SDCC – Expo Demo Theater 09In this session you will learn how to boost your field data collection productivity by combining ArcGIS field apps with laser-based measurement devices
---
Thursday, July 11, 2019 – Survey123 for ArcGIS: Advanced Topics
1:00 pm – 2:00 pm; SDCC – Room 10In this session take a deep dive into advanced workflows with Survey123 such as editing existing data, integration with third party systems through Web Hooks and integration with external sensors like GNSS receivers and laser measurement solutions.
---
Conferences
July 9-11, 2019 – Esri UC,
San Diego, CA
September 17-19, 2019 – INTERGEO,
Stuttgart, Germany