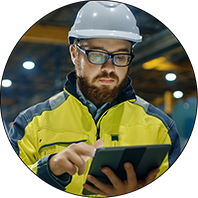 News and Events

Discover what LTI is up to with the latest news updates, press releases, and events.
---
Webinars and Training Events
Please consider attending these webinars and local training events.
Documenting Pole Audit Inspection and Measurements Best Practices Webinar
Date: September 23rd, 2020
Time: 10 am MDT
Registration link

This webinar is a discussion on the Why, When, How, Who performs electric utility pole audits. Field experiences from users to capture the measurements needed, what types of products and why to document. Discover all the measurement routines and best practices using laser rangefinders integrated with Trimble GIS hardware. Learn also how to collect measurement space management data for small cells (5G), wireless and communication assets. Join Seiler Geospatial and guest Laser Tech to learn more about this application, capture data safely, accurately and quickly.  Register for the webinar here.
Anatum Geomobile Solutions (AGS) is a premium Laser Technology dealer. Along with stand alone instrument sales and rentals, AGS is an expert in the integration of LTI lasers with today's modern workflows including today's most popular GIS Collection app – Esri Collector for ArcGIS. AGS is a one stop solutions and support provider for the Laser Rangefinder Mapping Solution for Collector for ArcGIS – this system combines AGS unique sales and knowledge capability in high accuracy GNSS/GPS, Laser Rangefinders and Mobile GIS. AGS presents in partnership with LTI on 5G, attachment heights and workflow with LTI's 200X + Collector. Register for the webinar here.

Join LTI and Seiler for a webinar on best practices for laser workflows. Learn how to safely gather data even in poor GNSS environments. Register for the webinar here.
---
---
Press Releases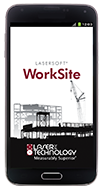 CENTENNIAL, CO April 28, 2020 – Laser Technology, Inc. (LTI), released their free LaserSoft® WorkSite app on April 20, 2020, and is now available for download on the App Store and Google Play. This is the first app LTI has built that does not require the use of a laser, allowing measurements to be manually typed in. Click here to read the full press release.
---
CENTENNIAL, CO April 30, 2020 – Laser Technology, Inc. (LTI) announced on December 11, 2019 that their TruPulse® laser rangefinder series is now supported within Trimble® TerraFlex™ field software for capturing remote features: expanding user ease and accessibility within the LaserGIS® workflow. Click here to read the full press release.
---