Leica Geosystems: Leica Zeno Mobile Laser Integration and Software Solutions
Leica Geosystems and Laser Tech has provided a field data collection solution for several years. We have been enabling users to measure offset points with earlier Leica Zeno software applications and with the new release of the Leica Zeno Mobile app for Android, you can pair the TruPulse laser rangefinders for streamlined asset collection workflows.
Leica Zeno Mobile is a complete tool for data capture with the simplicity of an Android app. With an outstanding intuitive way of data collection, managing assets has never been so simple.
New: Users can measure offset points quickly and simply using a single distance measurement, distance-distance or distance-bearing workflow.
No more struggle to access hard-to-reach and dangerous points (highways, rivers, dams) by utilizing TruPulse laser rangefinder models (20000X, 360 & 360R)
The first app in the market that can measure multiple features with only a single measurement. This saves time and assures topologic requirements.
Videos & Quick Reference Guides:
---
Leica Zeno FLX100
Leica Zeno FLX100 smart antenna is a multifrequency survey grade device that can take GNSS measurements of up to 2cm when using HxGN SmartNet RTK technology.
Using the FLX100 and SmartNet with the TruPulse laser rangefinders producing very accurate offset point measurements are possible.
---
Leica Zeno GG04
The rugged, flexible and easy-to-use smart antenna utilizes RTK technology and can now apply Precise Point Positioning (PPP). This makes high-accuracy data collection possible in real-time even in the most demanding of locations without the need for a mobile data connection.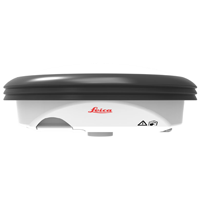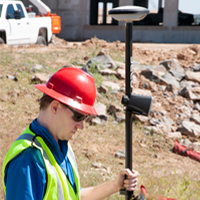 Leica Geosystems compatible software with a TruPulse laser interface
Zeno Mobile
Zeno Field, Zeno Connect
Integrate with LaserSoft MapSmart on Android to increase your GIS accuracy requirements. Map using only GNSS or seamlessly move between laser mapping and GNSS mapping in one project.
---